It is the year 2020, and wet clean shaving is so out of fashion for some time now. In other words, it is the era of bearded men. But growing and maintaining a beard is a unique experience for each individual since different beard styles suit different men. In this article, we are going to look at some of the trendiest beard styles that will give your face a perfect look in 2020.
Square Beard:
This beard style widens the face and gives a more angular look to the jawline by keeping more length on the sides. While this beard style would suit a range of face shapes, it is especially useful for men having an oval-shaped face.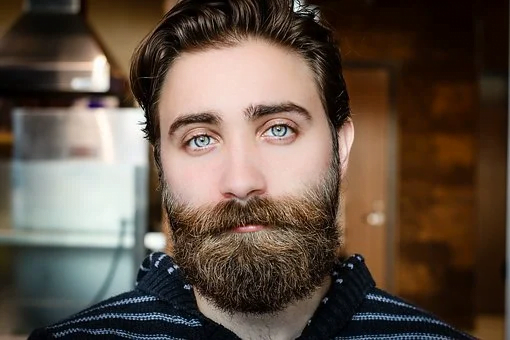 Pointy Beard:
It is another popular beard style, where you can make your face look longer by leaving more beard on the chin. To create this beard style, get crispy angles without squaring it off on the chin, and trim your beard in pointy shape. This type of beard will also give you a more aggressive look.
Stubble:
Gone are the days when stubble was considered to be a sign of lazy men. Instead, women pretty much like stubble today, and a research study by the University of Northumbria has also proven the same. Also, it is the easiest type of beard to grow, as you only need to stop shaving for a few days to get this cool look. This type of beard is especially good for boys and men having babyfaces, as it adds maturity on the face. Maintaining a stubble is also very easy and quick. Simply use a beard trimmer at a 3mm setting every other day.
The Beardstache:
This has been a relevantly recent style, and it is expected to remain in fashion for many years in the future. It is a mixture of full mustache and a stubble. When done right, this style will ooze masculinity. Also, it is one of those beard styles that have the ability to look good on all face shapes. In order to maintain this style, grow a full mustache, and create a slightly denser version of stubble.
The Power Beard:
Are you looking to get the ultimate badass look? Then this is the right beard style. Simply let your beard grow till it reaches the length of approximately 6 inches. Ask your barber to neat the edges and sides of the beard without disturbing its natural personality, i.e., straight, wavy, or curly. Also, maintain a fully grown mustache with it to gain the ultimate power look.
Long Beard:
Though not easy to grow and maintain, this classic look rarely goes out of fashion. Let your beard grow for enough time that it reaches the right length. Once you achieve the length, get your sides trimmed and cleaned to get your beard in line with your face angles.